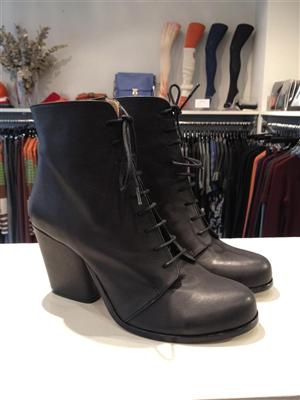 Ancle laced up boots: NOK 1575,-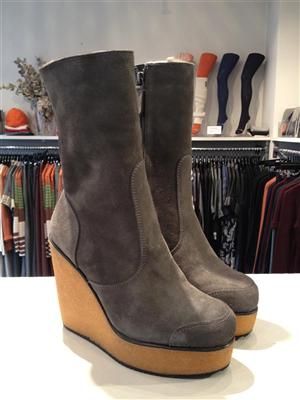 Winter boots with wool lining and wedge heels in natural rubber.
NOK 2500,-
Also available in black.
Dico Copenhagen is a new addition to our shoe selection this season. The brand is based on traditional Danish design, with functional, fashion forward minimalistic shoes. Manufacturing takes place in Europe and has very high quality.
Who said that art only belongs on the walls and shelves? This season you can adorn your feet with marvelous artwork in terms of shoes from the Icelandic brand Kron by Kronkron. These particular shoes are not only nice to look at, they are also super comfortable and has a world-class quality.
Kron by Kronkron is designed by Hugrun Arnadottir and Magni Porsteinsson. Their distinctive design is easily recognizable and has a huge fan base across Europe. The shoes are made in Spain.
We also have a small selection of tights from the same brand. They are like the shoes a delight to the eye and can jazz up any outfit.